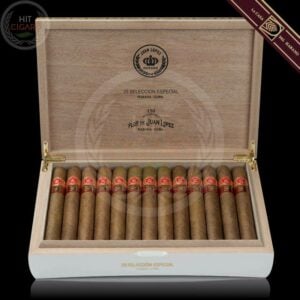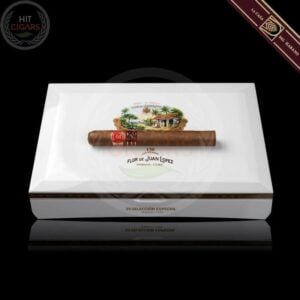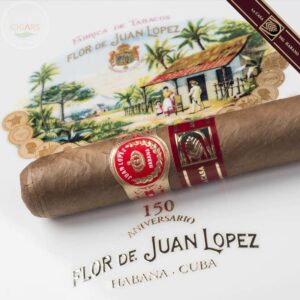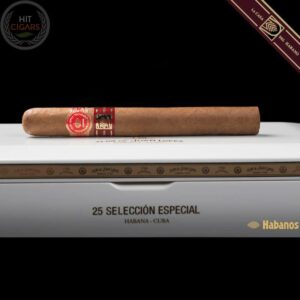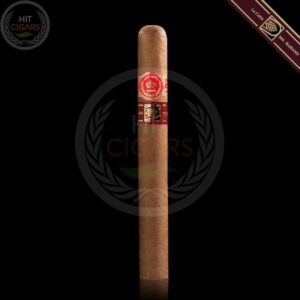 Out Of Stock
Juan Lopez Seleccion Especial (LCDH)
$0.00
United States dollar ($) - USD
Euro (€) - EUR

Pound sterling (£) - GBP

United States dollar ($) - USD

Australian dollar ($) - AUD

Chinese yuan (¥) - CNY

Saudi riyal (ر.س) - SAR

United Arab Emirates dirham (د.إ) - AED

Czech koruna (Kč) - CZK

Hong Kong dollar ($) - HKD

Hungarian forint (Ft) - HUF

South African rand (R) - ZAR
Out of stock
Want to be notified when this product back in stock?
Compare

Description
Juan Lopez Seleccion Especial (LCDH).
At the XXII Edition of the Habanos Festival, the first La Casa Del Habano release of the Juan López brand was presented.
The Juan López Selección Especial measures 52 x 170mm (52 x 6 7/10) in size. It's packaged in 25-count boxes.
It's a cigar that will be sold exclusively at the La Casa Del Habano franchise stores.

Vitola: Torre Iznaga
Ring Gauge: 52
Cigar Lenght: 170 mm / 6.7″
Body: Medium
Packing Code: SPB-S-n-n-n-25
HS Code: N/A
Box Code: N/A ***might be change in shipping progress…
Aroma:

Woody
Duration:

45-60 min
---