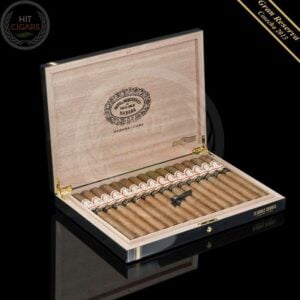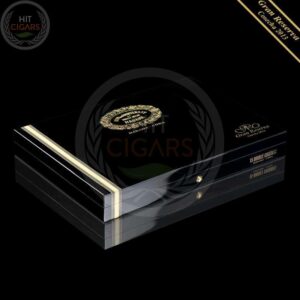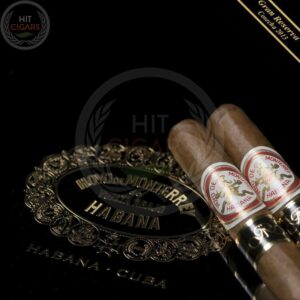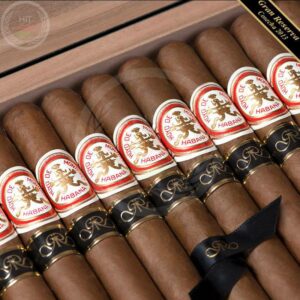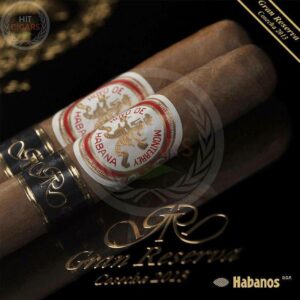 Out Of Stock
Hoyo De Monterrey Double Coronas Gran Reserva Cosecha 2013
$0.00
United States dollar ($) - USD
Euro (€) - EUR

Pound sterling (£) - GBP

United States dollar ($) - USD

Australian dollar ($) - AUD

Chinese yuan (¥) - CNY

Saudi riyal (ر.س) - SAR

United Arab Emirates dirham (د.إ) - AED

Czech koruna (Kč) - CZK

Hong Kong dollar ($) - HKD

Hungarian forint (Ft) - HUF

South African rand (R) - ZAR
Out of stock
Want to be notified when this product back in stock?
Compare

Description
Hoyo De Monterrey Double Coronas Gran Reserva Cosecha 2013.
At the XXI Edition of the Habanos Festival, the first Gran Reserva Cosecha 2013 of the Hoyo de Monterrey brand was presented in its iconic vitola Double Coronas (49 ring gauge x 194 mm length).
Gran Reserva editions are selected, in odd years (even years are reserved for Reservas), within the global brands of the Habanos portfolio. Gran Reserva cigars consist of tobacco grown exclusively in Vuelta Abajo and aged for a minimum of 5 years. In this case, leaves are from the cosecha 2013.

Vitola: Prominentes
Ring Gauge: 49
Cigar Lenght: 194 mm / 7.6″
Body: Medium
Packing Code: SPB-S-n-n-n-15
HS Code: N/A
Box Code: N/A ***might be change in shipping progress…
Aroma:

Leathery
Duration:

90-120 min
---