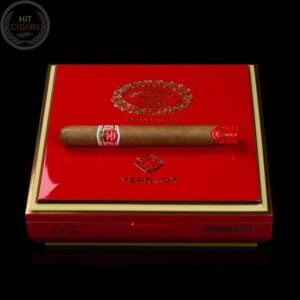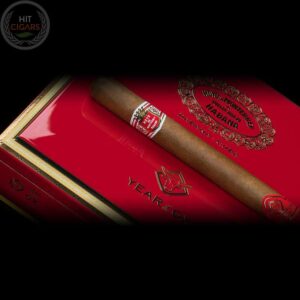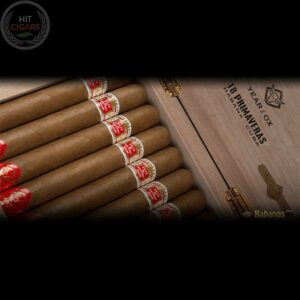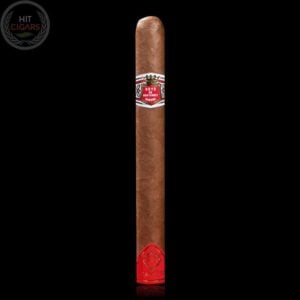 Out Of Stock
Hoyo de Monterrey 18 Primaveras Year Of The Cow 2021
United States dollar ($) - USD
Euro (€) - EUR

Pound sterling (£) - GBP

United States dollar ($) - USD

Australian dollar ($) - AUD

Chinese yuan (¥) - CNY

Saudi riyal (ر.س) - SAR

United Arab Emirates dirham (د.إ) - AED

Czech koruna (Kč) - CZK

Hong Kong dollar ($) - HKD

Hungarian forint (Ft) - HUF

South African rand (R) - ZAR
Out of stock
Want to be notified when this product back in stock?
Compare

Description
Hoyo de Monterrey 18 Primaveras Year Of The Cow 2021.
Hoyo de Monterrey Primaveras is a parejo that measures 48 x 167 mm (6.6″).
The band that is used is the classic of the Hoyo de Monterrey brand and the foot is protected by an additional band bearing the red and gold effigy of an Ox. In China these colors symbolize luck, joy and wealth.
Habanos draws heavily on the symbolism of Chinese culture by widely using the number 8 (which stands for prosperity and success). The Primaveras will be distributed in the limited quantity of 8,888 boxes each containing 18 cigars.
Hoyo de Monterey Primaveras succeeds the Romeo y Julieta Maravillas 8 distributed in conjunction with the Chinese new year 2020.

Vitola:  Hermosos No.1
Ring Gauge: 48
Cigar Lenght: 167 mm / 6.6″
Body: Medium
Packing Code: SPB-S-n-n-n-18
HS Code: N/A
Box Code: N/A ***might be change in shipping progress…
Aroma:

Earth
Duration:

 60-90 min
---