You cannot add "H. Upmann Magnum 56 Jar" to the cart because the product is out of stock.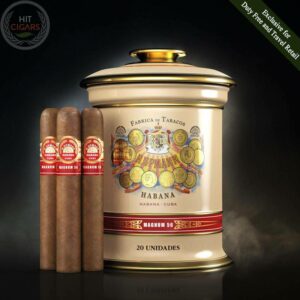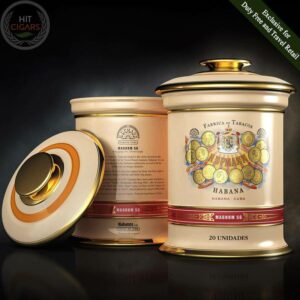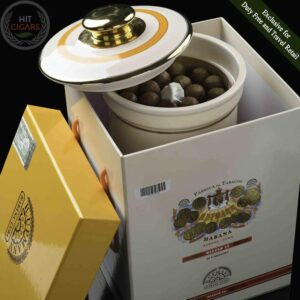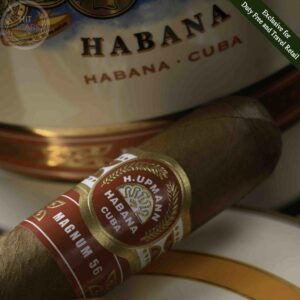 Out Of Stock
H. Upmann Magnum 56 Jar
$919.93
United States dollar ($) - USD
Euro (€) - EUR

Pound sterling (£) - GBP

United States dollar ($) - USD

Australian dollar ($) - AUD

Chinese yuan (¥) - CNY

Saudi riyal (ر.س) - SAR

United Arab Emirates dirham (د.إ) - AED

Czech koruna (Kč) - CZK

Hong Kong dollar ($) - HKD

Hungarian forint (Ft) - HUF

South African rand (R) - ZAR
Out of stock
Want to be notified when this product back in stock?
Compare

Description
H. Upmann Magnum 56 Jar.
Habanos S.A. has presented the H.Upmann Magnum 56 Jar at The Duty Free & Travel Retail Global Summit held in Cannes, a new exclusive product for these two distributing channels. The jar contains 20 units of the Magnum 56 (ring gauge 56 x 150 mm length) vitola of the prestigious H.Upmann brand.
This vitola belongs to the brand considered to be the benchmark of the more refined Habanos and is launched in the market in a 20-unit jar containing Habanos made "Totalmente a Mano con Tripa Larga" – Totally by Hand with Long Filler – from leaves specially selected by expert Cuban torcedores –cigar rollers- from the Vuelta Abajo* area in Pinar del Río*, considered to be the best tobacco-growing region in the world.
Vitola: Magnum 56
Ring Gauge: 56
Cigar Lenght: 150 mm / 5.9″
Body: Medium to Full
Packing Code: JAR-CER-C/L-M-n-25
HS Code: N/A
Box Code: N/A ***might be change in shipping progress…
Aroma:

Spicy
Duration:

 45-60 min
---