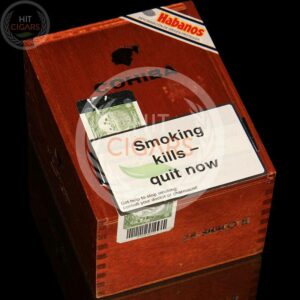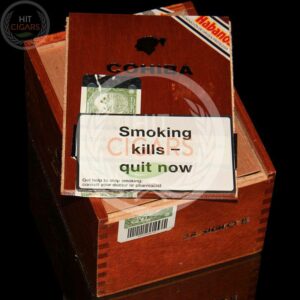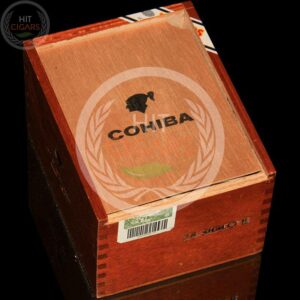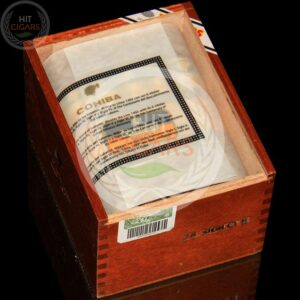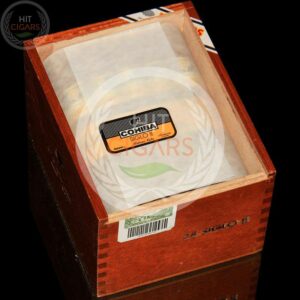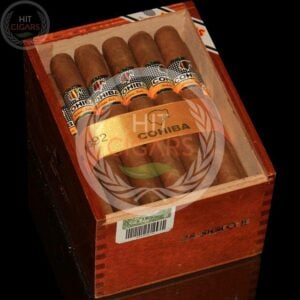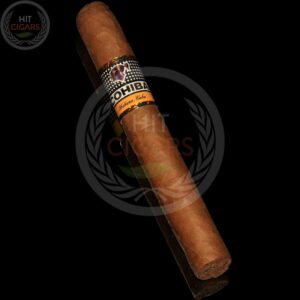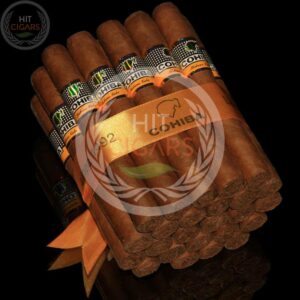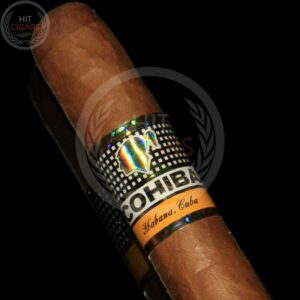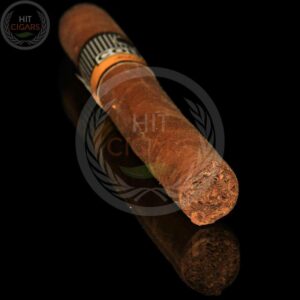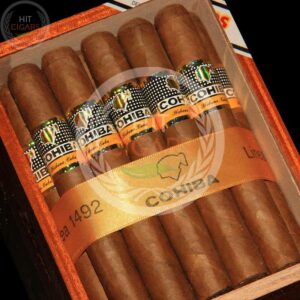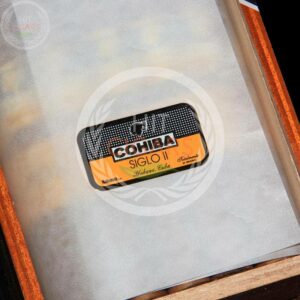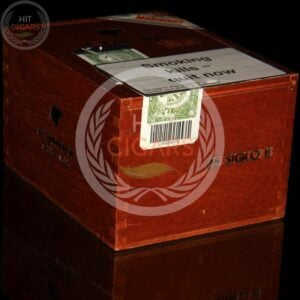 Out Of Stock
Cohiba Siglo II
$885.91
United States dollar ($) - USD
Euro (€) - EUR

Pound sterling (£) - GBP

United States dollar ($) - USD

Australian dollar ($) - AUD

Chinese yuan (¥) - CNY

Saudi riyal (ر.س) - SAR

United Arab Emirates dirham (د.إ) - AED

Czech koruna (Kč) - CZK

Hong Kong dollar ($) - HKD

Hungarian forint (Ft) - HUF

South African rand (R) - ZAR
Out of stock
Want to be notified when this product back in stock?
Compare

Description
Cohiba Siglo II is introduced in honor of the 500th anniversary of the arrival of Columbus to the New World and released in 1994 as part of the Linea series.
This Mareva (or petit corona) product is made with the finest Vuelta Abajo tobacco. Siglo II offers White pepper, Cohiba's trademark grassy, cocoa and vanilla beans, a creamy taste that you will find in all vitolas of the Siglo linea. Perfect balance between strength in taste and aroma will provide you with a 45 minutes of pleasure. Recommended aging for this cigar would be 4/5 years.

Vitola: Petit Corona
Ring Gauge: 42
Cigar Lenght: 129 mm / 5.0″
Body: Medium
Packing Code: SLB-VW-GPSR-M-n-25
HS Code: 10.7050.02.0610
Box Code: N/A ***might be change in shipping progress…
Aroma:
Bean
Duration:

30-45 min
---