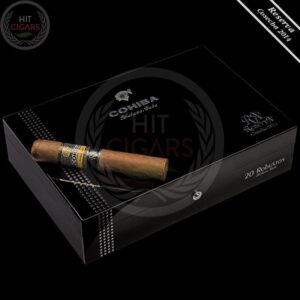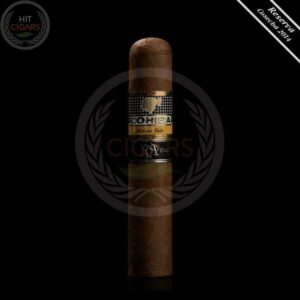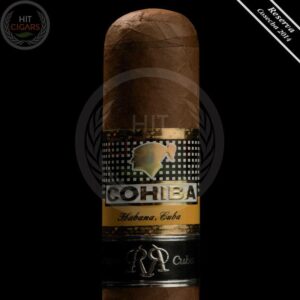 Out Of Stock
Cohiba Robustos Reserva Cosecha 2014
$1,524.46
United States dollar ($) - USD
Euro (€) - EUR

Pound sterling (£) - GBP

United States dollar ($) - USD

Australian dollar ($) - AUD

Chinese yuan (¥) - CNY

Saudi riyal (ر.س) - SAR

United Arab Emirates dirham (د.إ) - AED

Czech koruna (Kč) - CZK

Hong Kong dollar ($) - HKD

Hungarian forint (Ft) - HUF

South African rand (R) - ZAR
Out of stock
Want to be notified when this product back in stock?
Compare

Description
Cohiba Robustos Reserva Cosecha 2014. The leaves for filler and wrapper used in this 2014 reserva have gone through a long and thorough aging process for three years. This is the Cohiba Reserva 2014, brought to you in a one-and-only and exclusive launch of just 5,000 munbered boxes of 20 cigars.
The first-ever Cohiba Reserva was the Cosecha 2003, presented in a combination of exclusive vitolas that made Cohiba the first Habano brand to roll out this particular specialty. The 20th Habano Festival is also the setting of choice for the presentation of Reserva Cosecha 2014 by the Cohiba brand, by the hand of the Robustos factory size (ring gauge 50 x 124mm long), one of the most coveted within Habanos' portfolio. With this launch, Habanos' flagship brand has resumed the exclusive Cohiba Reserva Concept.
Vitola: Robusto
Ring Gauge: 50
Cigar Lenght: 124 mm / 4.8″
Body: Medium to Full
Packing Code: SPB-S-n-n-n-20
HS Code: N/A
Box Code: N/A ***might be change in shipping progress…
Aroma:
Bean
Duration:

30-45 min
---